Dear Brides, For the 1st time in 15 years we are temporarily closing in accordance of the shelter in place for Alameda County.
We have turned off our voicemail and will be responding to customers via text and email.
Text 925-365-6862
We have full access to orders and status remotely and will be responding to customers as quickly as we can.
As of right now we have checked on our pending orders and all of our designers are shipping on time.
​
We are happy to answer any questions regarding pending alterations. We have prioritized our brides by wedding date.
​
We have suspended taking appointments until we know when we can safely reopen.
​
For the most up to date information - please check our Instagram at @jaimebridal
& our Facebook Page.
​
Sending love to you all,
Jaime
​
Mon - Fri 11am to 6pm
Sat & Sun 10am to 5pm
​
**Appointments outside our standard hours are available upon request
**Please call or text for bridesmaids appointments
​
Location
​
719 Main Street
Pleasanton, CA 94566
925-846-8459 Phone
​
925-365-6862 Text Only
​
< Announcement >
​
​
Like something out of a dream.
Meet our new label @allwhowander!
A collection of gowns inspired
by a daydream.
=> Buy online <= (use this link to the left to purchase)
or bring your dress in anytime
* $195 Now through April 8th (Regular Price: $255)
* No Expiration on the online purchase - bring the dress in any time
* Use Coupon code FREESHIP for Free Shipping
Features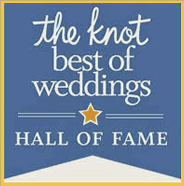 Follow us on Instagram @jaimebridal